SEO Company Guarantees Google Rankings Or We Work For Free
 We live and breathe search engine optimisation. From ex-Google staff, to highly creative
content writers and search algorithm specialists working at SEO Company.

Get a Free Quote
  Not sure where to start or what your business needs? Our SEO Company in Auckland has the answers. We recommend starting with a FREE SEO audit and strategy call with our team, where we will show you where attention should be focussed and how SEO can achieve your goals. Below are some of the services we offer as part of our SEO strategy. Whether you are a small local business or multi-national company, our New Zealand SEO services will take your business to the next level.
SEO for all sized companies
Simple and effective search engine optimisation, we will analyze your website and ensure your brand is at the top of Google searches that actually have high search volume and have been researched to drive quality enquires by doing a better job than your competitors and optimising your website
Content Strategy
Content is essential to create a position of authority within your space and is a great way to educate, entertain and add value to your audience while building quality and relevant backlinks for your website. We can help you create content on your website and on others that will help drive more authority to your site.
CRO - More Conversions
Getting visitors to your website or ecommerce store is our first job, turning visitors into leads and customers is the 2nd. We also have ecommerce marketing expertise .Don't ever sacrifice your conversions for more traffic, By working on both you can see incremental results. Our team will develop a suitable conversion-rate strategy to have more people taking action.
Local Search Strategy
We can make sure your business is visible in local searches across Google with strong purchase intent. Maximize your presence on search engine results pages on a local scale. We'll help you get more google reviews, appear in more local searches and attract more local business.
Link Building & Content
The best types of links are earnt. We only use white-hat SEO techniques that generate long-term results. We will manually outreach to relevant website, driving high quality and highly relevant links to your website with high authority. Google will start to trust your website more and reward you with higher rankings.
Technical SEO
If your website is riddled with errors, it will not rank well on Google. Technical SEO is the practise of improving the technical aspects of your website that will improve performance such as web page speed, fix site errors, create a sitemap, making sure your website is mobile friendly and many more ranking factors.
Maps Search Optimisation
Local search results on Google maps is essential to help your local business be seen in the local community. We will help your business be seen by more local searches by optimising your local Google my business pages. Google maps listings drive calls and website visits from high intent searches.
Penalty Recovery
A Google penalty is the negative impact on a website's search rankings based on algorithm updates from Google. Has your website been hit with a Google penalty? This can seem like the end of your website but there is light at the end of the tunnel. We can work hard to have this removed.
Approach
We consider page 2 of Google the dark web! Your customers do too.
We're tired of hearing horror stories of business owners investing thousands of dollars into "SEO" companies, promised the world and given a tombstone. Most potential clients who approach us have had a bad experience before and are looking for a trusted solution, with proven results. We believe in educating the New Zealand business community with the do's and don'ts of SEO before you commit to us, always acting as a trusted advisor. We like to think we are your right hand man when it comes to navigating your way through this complex and sometimes overwhelming industry. While other providers will use jargon and buzzwords in an attempt to confuse you… We'll tell you how it is. Our SEO builds traffic, leads and customers for our clients because at the end of the day, you are here because you want to be more profitable and grow. We've won multiple awards including best local search campaign by "Landy Awards" sponsored by Search engine land and have grown significantly by practising what we preach.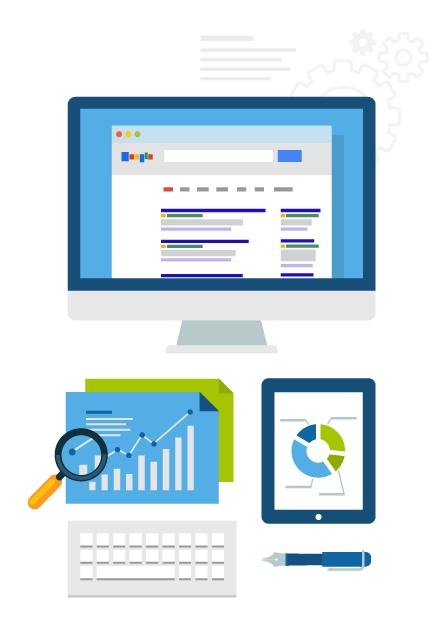 We pride ourselves on being able to provide a no-BS approach to SEO that truly delivers results. Our transparent reporting allows our customers to see exactly how they are tracking on Google search, how many visits they are generating, how many leads and how many customers. At the end of the day, most businesses aren't focussed on the technical jargon and implementation of SEO. They want to know they are working with someone who knows what they are doing, follows Google's best practices and can get them results. We simplify the technical and complicated SEO process, ensuring our reports and results are clear and simple. How many leads has your business generated as a result of our SEO campaign? What does that mean to you in the way of profit?  How many more people can we get in front of and what does this future opportunity look like? What do we need to do to retain the google search rankings you have worked hard to achieve now. All of our search engine optimisation campaigns are paired with a real-time dashboard you can view at anytime so you can see how your website is performing.
SEO Company is a SEO agency based in Auckland, New Zealand delivering only SEO services that help our customers increase organic traffic to their websites. By ranking on Google, our services help businesses increase their level of authority, driving growth and improving their brand equity. We provide SEO for businesses of all shapes and sizes. Whether you are a local cafe in Wellington, An IT company in Palmerston North, A car dealership in Auckland or a venue company in Hamilton. Our sister company has worked with over 800 businesses across 100+ industries and our knowledge and expertise is transferable to any industry. We work with most platforms too including WordPress, Shopify, Magento, Silverstripe, Squarespace, Wix, BigCommerce and many more. With over 15 staff in our companies including big data experts, copywriters, technical SEO specialists and our SEO director having worked with some of the biggests brands in New Zealand including ASB and Trustpower, we have an award-winning team that is ready to work on your website and have you start ranking on Google in no time.

We guarantee you results that are beyond search rankings. When you partner with us, you are planning for business growth and profit. Put your trust in someone who actually get's SEO, and ranks in position #1 on Google for some of the most compettive keywords in New Zealand. Let's work together and achieve results.
Get a Quote Targeted traffic with long term results
Our campaigns are focussed on bringing people to your website who have a need, and that fit your potential customer profile. We don't attempt to bring unwanted traffic to your website or focus on irrelevant search terms. We want to reverse engineer your customers needs and wants, and focus our SEO strategy around this search behaviour.
Our SEO is focussed on long term results by adhering to Google's policies for the now and also for the future. With thousands of search algorithm updates per year, it's important to not cut any corners and to have a partner that is focussed on quality.

A True Partnership Approach

We Use A.I, Technology and Creative Flair

Data Analytics Driven

Proven Battle-Tested Strategies
What's our approach to SEO?
A lot of people think SEO is some type of "dark-art" and instantly put it in the too hard basket. SEO is a great way to grow your business, with most of our customers moving significant amounts away from traditional advertising and into this highly measurable and scalable approach to digital marketing. We create for you a highly sustainable and consistent optimised website that generates daily website leads and customers.  You don't have to bogged down with all of the technical jargon. We will break down in layman's terms, exactly what the plan is and which keywords we look to rank you for and why. We'll then provide constant reporting and updates on how we are tracking for those keywords and we'll tell you what we have been doing to get you there. Ultimately you are doing SEO to grow your business, so all actions and recommendations we take are built around this key fundamental idea. Let's grow your business and ensure this exercise is an investment and not a cost. Some of our clients after engaging with us have doubled their business size after 12 months… are you ready to take your business to the next level?
What sort of results can I expect?
When working with our company, you can expect excellent results. Did you know that on average, 30% of all search volume will click on the top organic result on Google? We focus on building your brand presence across key terms of high value. Some SEO agencies in New Zealand have a limited understanding of SEO and provide short term solutions, cutting corners that don't focus on the end result. Our focus is to get you truly impressive results and keep you there once you've got them. Forget about using a one stop shop agency that tries to everything and does them poorly, or attempting to optimise your own website taking you away from the wheel of your business when you should be focussing on what you are good at. With us you can expect guaranteed Google rankings within 90 days, an increase of traffic and conversions by 180 days, and some serious results within 360 days that leave your competitors in the dust. Our campaigns blow your competition out of the water and leave them begging for mercy. 
SEO Campaigns – The Process
RESEARCH
We conduct SEO research based around the commercial nature of the keywords, the search volume and the relevancy to your business. We also identify keywords that are outside of the box, long-tail that also could lead to a potential lead or sale. Example someone searching for "go-karting" may also search "team building activities Auckland".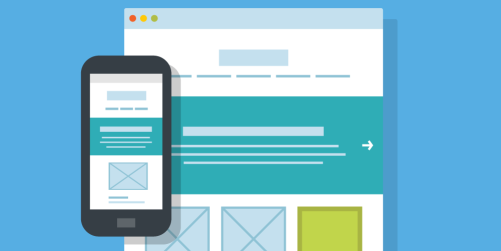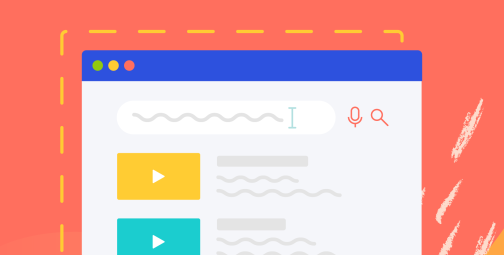 STRATEGY, THINKING, PLANNING
It's so important to have a clear strategy when doing SEO. Who are we trying to attract? What are their needs and pain points? How does your business differentiate? We develop a SEO strategy for your business based on the keywords, content and competition. Our SEO copywriters then produce content based around key ideas and search terms, written for the audience we are trying to talk to.
ON PAGE OPTIMISATION
The on page optimisation work then begins which is all work carried out on the website. This includes technical errors and SEO that need fixing, content changes throughout your website including the H1, Title tags, Meta Description, Content, URL structure and many other ranking signals that we know are important. We essentially overhaul your website and follow Google's best practises.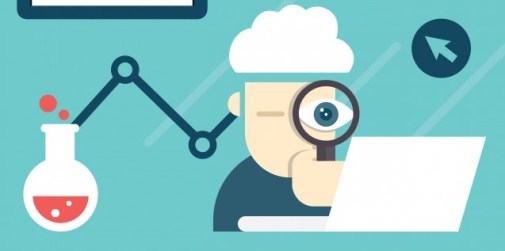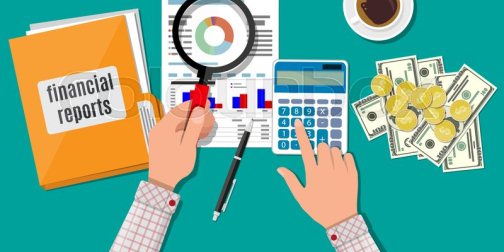 OFF PAGE OPTIMISATION
We conduct a full backlink audit that identifies if there are any links that are hurting your site's rankings, cleaning up any unnatural links. We then create authority based content and get to work by placing this content in highly relevant and authoritive websites earning your website backlinks. We use only white-hat SEO techniques through this process, manually outreaching to other websites. From local directories, to guest blogging and targeted PR releases, their is many ways we build backlinks for your website that we will deploy.
Award-winning SEO company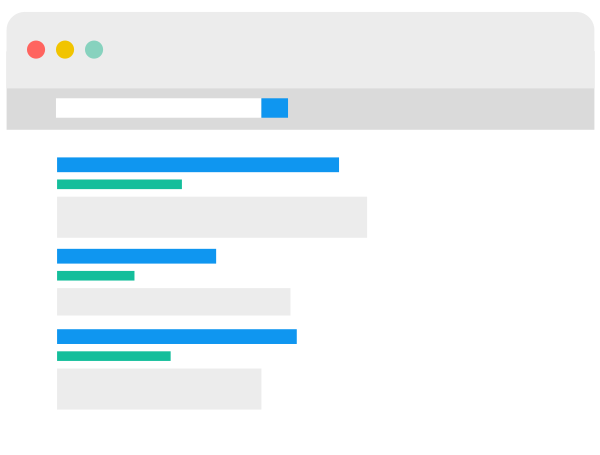 Guaranteed Rankings
We guarantee page 1 results within 90 days or we work for Free.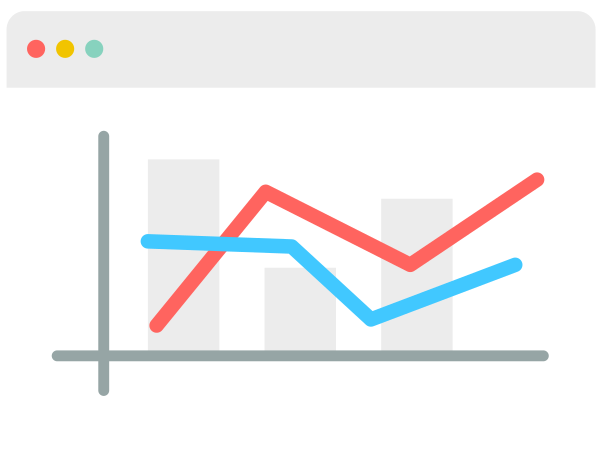 Increase Leads
SEO is about business growth, not just rankings. That's what we focus on.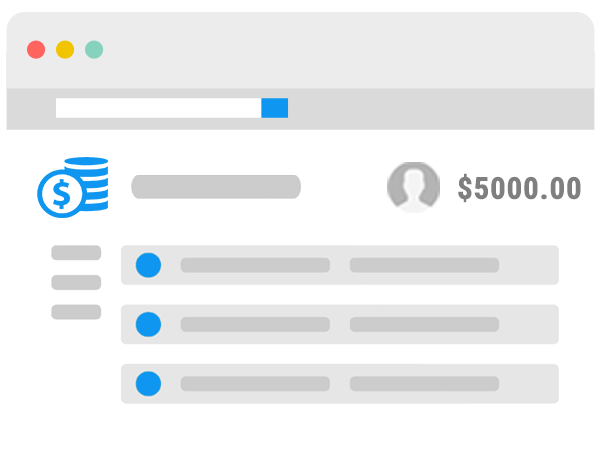 More Customers
More visitors, more leads more customers. That's our goal together.
TESTIMONIALS
What People Are Saying
Since partnering with them, we were spending significant amounts of money on traditional advertising. We now only spend budget on digital. We have seen an increase of 185% website visitors.
Solid SEO strategy to capitalize on international traffic, we've started seeing results in our niche. Our Nootropics company has scale to sell all across the world and we're excited to see what results we can get in the future.
Anthony and the team ranked us in position 1 across multiple keywords and we are now seeing more inbound lead enquiries than ever before. I highly recommend Anthony and the team.
They offer the full package service, for us its about having the best search engine optimisation and best use of our limited budget. The reporting is of very high quality and helps with my decision making.
The thing with SEO company was they delivered results straight away, We had no keywords on the first page of Google. After 6 months with SEO company, we now have 43% of all of our keywords on the first page.
Their understanding of us and the digital minefield has helped
us to be the first company people see. They proactively
update us with new ways to stay at the forefront of the
searching. They have the expertise in this field and it allows us
to concentrate on our business.


Frequently Asked Questions
How long does it take for SEO to work?
SEO is a long-term strategy that involves constant work to achieve the result you are after and then maintain it. Although you can pick up results relatively quickly to move to the first page of Google, SEO is all about traffic, leads, revenue and profit. To achieve SEO results, you need to be looking at a wide range of keywords, that are more likely to produce the end result you are after.
Why SEO services are important?
SEO services are important because they help your website be seen and be found. XYZ % will research on Google before making a decision, and there are XYZ of high intent searches happening every day on Google. To optimise your website across the major search engines means your business has  a strong chance at acquiring new traffic, new leads and new customers. SEO can bring in predictable and consistent results, month in and month out.
Can SEO increase my sales?
Absolutely it can. SEO is a great way of increasing leads and sales for businesses. SEO is built around search behaviour, which in its nature is high intent. People are searching for your product or service so they are already qualified. If you can rank your website in position #1 across a keyword that is valuable for your business, on average you will generate 30% of the total clicks through to your website allowing you to grow and scale your business quickly.
How many keywords should I rank for?
There are many keyword opportunities, and through an SEO audit and consultation with our team we are able to work with you to select not just the highest search keywords, but also the most relevant and high intent. Long-tail keywords can have less competition, and although they have lower search volume can have a much higher percentage of click to leads versus generic and broad search terms.
What is a long-tail keyword?
A long-tail keyword is a highly specific keyword term than usually has multiple words within the search term. When someone searches this, because they have been specific in their search, if you can provide useful information to that query, you have a good chance of winning the click.
How much does SEO cost?
The answer is not simple, and it really depends on what your goals are. SEO is scalable and we can work with all sized websites, starting from a local business through to a multinational. We also have pricing options to suit all business levels and back our plans with performance guarantees at every level too. When figuring out your SEO budget, we like to understand how many leads and sales you are looking to achieve and then can reverse engineer the work required from there and choose the right plan. No budget is too big or small for us, and we look forward to growing your company.
What are SEO backlinks?
Backlinks are external links that point to your website. Backlinks can be in the form of an image or text. They help to index your website correctly and provide search engines with a picture that shows how relevant and popular your website is. If you have high quality backlinks pointing to your website, it shows that your website has relevant and quality content that people enjoy and want to share.  Backlinks can be found on a variety of content types including local listings, social media shares, articles, forums, PR links and more.
Which SEO tools are best?
We use a lot of different SEO tools when working on our client campaigns. Different tools have different features and allow us to provide the best possible result to our clients. We have pay for premium licenses for all these tools, and if you looked to do SEO yourself in-house, you would be looking at thousands of dollars per year just for the tools alone. The tools we use include SEranking, Ahrefs, MOZ, SEMrush, Cora, Woorank, Google keyword planner, Google search console, Google webmaster tools, Google analytics and more.
Why SEO is better than PPC?
SEO and organic traffic is better than pay per click because you are able to drive traffic from the search results without paying every time someone clicks the results. On top of the financial impact potentially saving thousands of dollars per month inc lick costs, organic traffic also has a higher click through rate with on average 30% of total clicks going to the top position on Google organic versus all of other positions. Organic results cannot be blocked by ad blockers, and they carry a lot of weight with them as you have worked hard to rank your website in that position versus create an ad and started appearing immediately for Google ads. A combination of both organic results and Google ads is the best possible solution if you have the budget, where you can see incremental results across both from the added brand exposure and trust building from having more Google real estate.
Why SEO takes time?
SEO takes time because you have a lot of ranking factors to look at that impact the search engine results. First of all a thorough research and keyword strategy needs to be taken place, followed by a deep dive SEO audit to identify any issues with your website. Once the issues are resolved, you will usually need to focus on content creation and on page optimisation content changes which add value to your audience and show Google you are more relevant. After you have completed your on page optimisation for the set out pages you are looking to optimise, you then need to focus on building your domain authority and build high quality backlinks through to your website. This process isn't a one off either, as once you have gained valuable search engine real estate you will need to work hard to maintain the results as your competitors are most likely also working hard to knock you off the top. Although the process can take time and we recommend creating a 12 month plan as a minimum before deploying SEO, there are of course some quick wins that can be achieved and because SEO is highly measurable, all results can be tracked and measured against your business performance and tangible result (building revenue and profit in your business).
Why are you the best SEO consultant option?
We have highly experienced SEO consultants within our business with years of experience ranking some of the top brands and websites on Google across New Zealand and Australia. Our SEO consultants include Anthony Baxter with 7 years digital marketing experience, Alex Duval with 5 years SEO experience, and Srinivas Kalakota with 5 years Google experience. Our business is a Google premier partner due largely to extensive knowledge and results within the search engine industry and our consultants all undergo regular training to stay up to date with best practises within the space. We do not outsource our work to third party companies.
What SEO guarantees do you offer for my business?
Our Google guarantee is simple, we will rank your website on the first page of Google within 90 days of starting our on page optimisation or we will work for Free*. Ask another agency about performance guarantees and see what they have to say! Most will come up with excuses or may even tell you that a guarantee is useless if it's built around low performing keywords. Our SEO packages will be focussed on a range of relevant, high search volume and long tail keywords based on the strategy we agree on mutually. Our SEO plans are focussed on the leads and conversions, however this ranking guarantee can give you the peace of mind that we are working on your website and getting results for you. Please contact us for details about our Google ranking guarantee.
Will SEO die?
A lot of people think SEO may die and will become no longer relevant in the future. We get it, SEO is not as sexy as some of the other marketing channels you can participate in such as Facebook ads. However SEO has been growing businesses significantly for years and will continue to do so for many more. With the evolution of search heading towards voice related queries, there is more opportunity than ever before to grab market share and stay at the forefront of search. Google is here to stay, and although how we make these searches (like talking to a Google home device) might change the way we interact with search engines, there will always be an opportunity for businesses to capitalise on this high intent behaviour to grow their business for the foreseeable future.
Do you outsource any of your work overseas?
None of our SEO services are outsourced overseas, we hire smart, local and passionate talent in New Zealand that work alongside our Firefly team. We are based in Takapuna, Auckland NZ and have offices across the country and in Australia too.
Do you only optimise New Zealand websites or can you work across multiple countries?
Yes we do, we work with Australian websites to generate results and other countries including the UK and America. Our talent and agency are award winning, and capable of achieving results within any territory.
Do you provide SEO audits?
We sure do, and we provide a free SEO audit on our website right here! Just click the link and enter in your details to get your FREE SEO audit right now.
Office
Patners Life house
33-45 Hurstmere Rd,
Takapuna, Auckland 0622
Hours
M-F: 8:30am – 5pm S-S: Closed